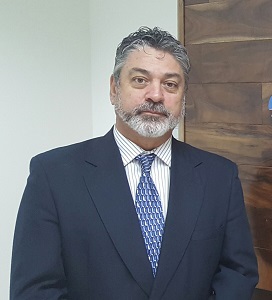 Richard 's Biography:
Mr. Sharman, attending the University of East Anglia College of Business in Norwich, England.  Richard interned with the Ford Motor Company repair development division in Coventry, England.  He transferred to the University of Cincinnati in 1982, graduated with a degree in Business Administration and Analytics. 
Richard is an auto collision industry professional with over 40 years of experience in both the auto collision industry and insurance auto claims professions.  
A tested and successful background in collision center operations, process and business development, collision damage assessment, marketing strategies and implementation, fundamental business structures, operational, production and end to end personnel management and development incorporating continuing education, employee advancement and regulatory/safety compliance.  
I-CAR certifications; SCLA (Liability & Casualty Law Associate) member of Arbitration Forums.
" I hope to bring my experience and knowledge of over 42 year in both the auto collision repair and insurance claims business arenas to developing and established collision business owners and their teams thought provoking and stimulating conversations on sales opportunities and overall business best practices."   - Richard Sharman. 
Company Website: http://www.autotraining.net
Upcoming Classes
Who is Paying for this Repair? May 6, 2023 - 8:30am - 11:30am
Do We Manage our Business from a Check Book? May 6, 2023 - 1:30pm - 4:30pm