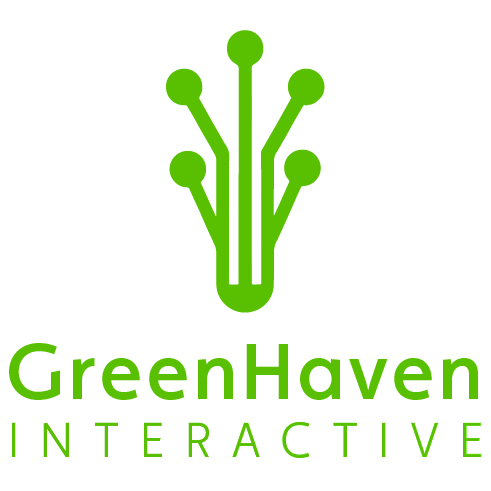 Come by and visit Dave Parkhurst at Booth 7 in the Expo Hall.
Founded by owner Dave Parkhurst in 1994, GreenHaven Interactive became one of the first digital marketing agencies in the Pacific Northwest. Today, the GreenHaven Interactive team are leading experts in digital marketing in Tacoma and the greater Puget Sound.
Founder Dave Parkhurst started his career in technology in the early 1980's. He later went on to work for Apple Computers in the mid-1990's, where he further expanded his industry knowledge, skills and expertise. Following his time with Apple, he explored his entrepreneurial side, successfully developing and running several businesses. As a life-long, proclaimed computer geek and Trekkie, his passion for digital marketing and technology is second only to his love for his family and for the Lord.
Through his entrepreneurial career, Dave has owned and operated a variety of companies, including a flooring store, dry cleaners, and a self-storage facility. This allows him to bring a unique perspective to the table: understanding both digital marketing and the role technology plays in it, and the reality and challenges that come with owning a small, brick and mortar business. Because of this, Dave passionately works with the small business owner to leverage digital marketing and produce a positive ROI through it.
Beyond his passion for business and technology, Dave is a true family man. This has permeated all the way into his business. In 2012, his daughter Rebekah came to work for him full time, and is now one of GreenHaven Interactive's lead designers and developers. As a family business, GreenHaven Interactive works closely in the community to bring success to other small businesses, for their families and for the growth of the small business community. Dave and Rebekah believe that our success lies in the success of our clients, and that value drives everything we do!
Our family and the GreenHaven team consists of the best in their expertise. We employ developers, designers, writers, SEO experts and social media experts. Our firm belief is that one person can be very good at a couple things, and a team of experts who are focused on fully developing their skill set allows us to bring the best to the table. Our GreenHaven team has continuously expanded over the years, and we are now proudly 8 strong and growing.
Contact Greenhaven Interactive, LLC