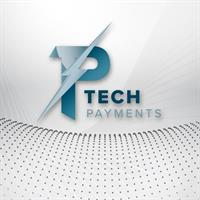 Come by and visit Tracy Franks at Booth 9 in the Expo Hall.
Company Website: https://www.tech-payments.com
Tech-Payments provides payment & business solutions, simplified.
Tech-Payments is a premier provider of merchant services and tech solutions. We bring value to your business by offering big savings on business solutions that are proven, up-to-date, user-friendly, reliable, and secure.
We're your partner,
positioning you for success. 

Payment Processing
Tech-Payments offers contemporary payment processing solutions that can scale as your needs change. From small mobile device readers and countertop terminals to full Point Of Sales (POS) systems, we have you covered. We even have solutions for QuickBooks® integration, eCommerce, and e-invoicing.

Remote Management Tools
Do you feel remotely out of touch with your business even when you're in it?  Tech-Payments remote management tools provide you with immediate 24/7 access to your account so you can view transactions, batches, and deposits. With selected Point of Sales systems, you can run real-time sales, labor, inventory, financial reports and more.

High Risk Merchant Accounts
Are you looking for a trusted partner to help push your business forward, but having trouble getting approved? Tech-Payments offers merchant accounts to all business types in high risk categories. In fact, high-risk merchants are our specialty!
Contact Tech-Payments