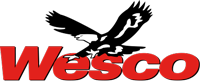 Chris's Biography:
Chris, has over 30 years experience as a heavy Collision technician.  He is I-Car Gold certified, and carries numerous OEM factory certifications. His passion for the industry, has helped him gain a broad scope of knowledge, and insight that he is eager to share.  he currently is a senior Collision equipment consultant with Wesco Group.  This role enables him to take the lead in helping Wesco Group ( and partners) to stay abreast of industry trends, and the rapidly changing technological advanced that are occurring in the collision industry.  
He also serves as the factory distributor trainer for: 
Pro-Spot, Chief, KECO, Polyvance and others. 
Company Website: https://wescopbe.com/
Upcoming Classes
Welding Technology & Advanced Metals May 6, 2023 - 8:30am - 11:30am
Welding Technology & Advanced Metals May 6, 2023 - 1:30pm - 4:30pm